Diary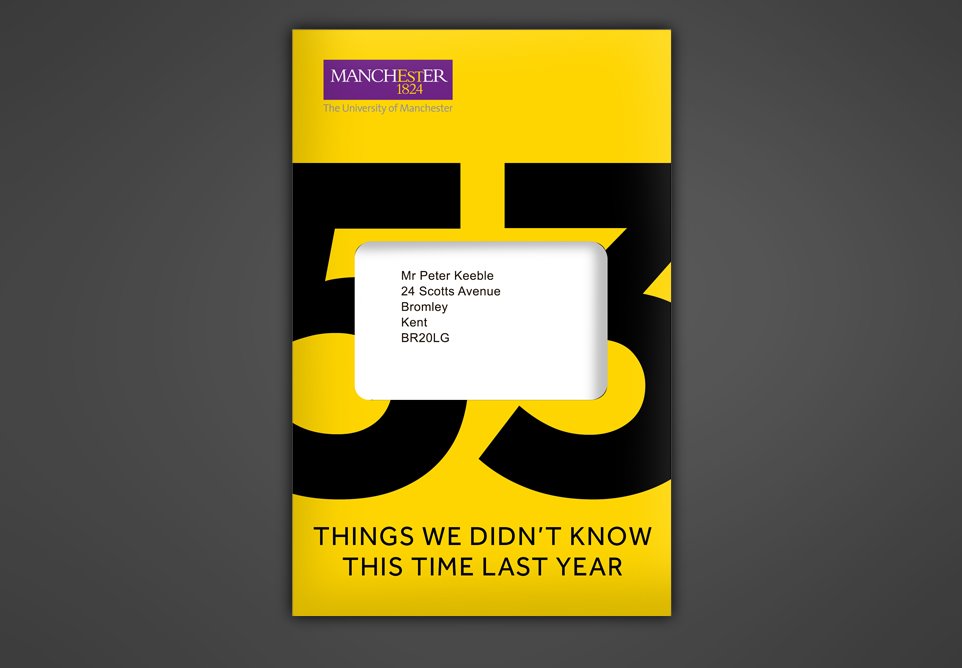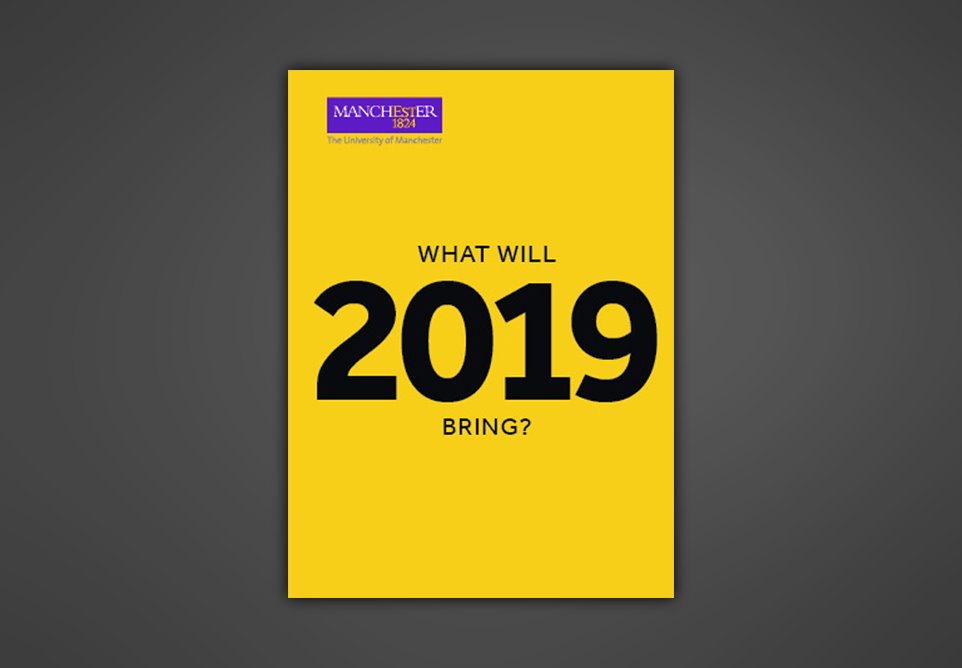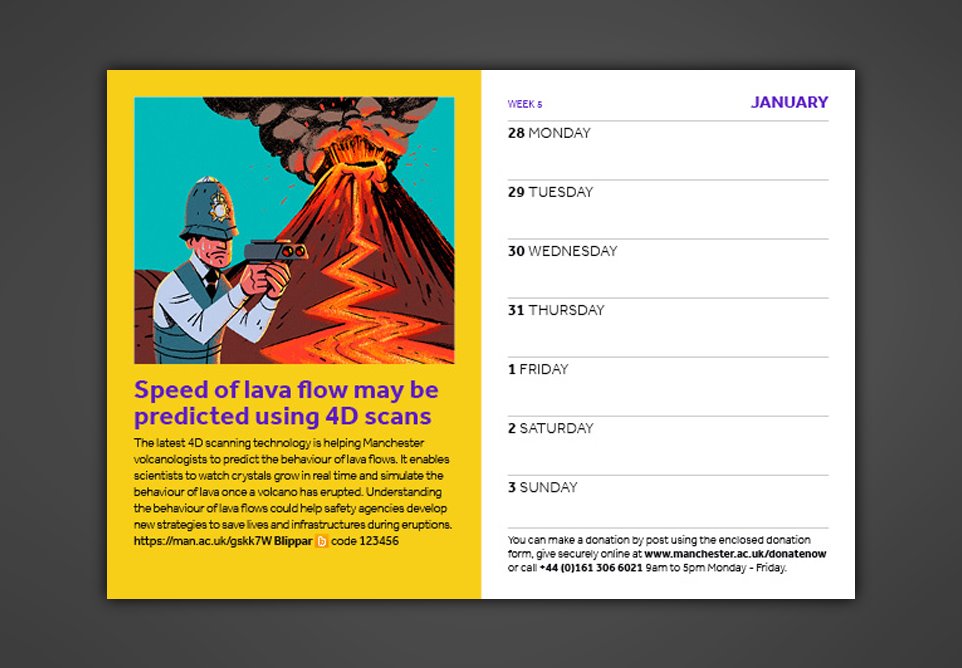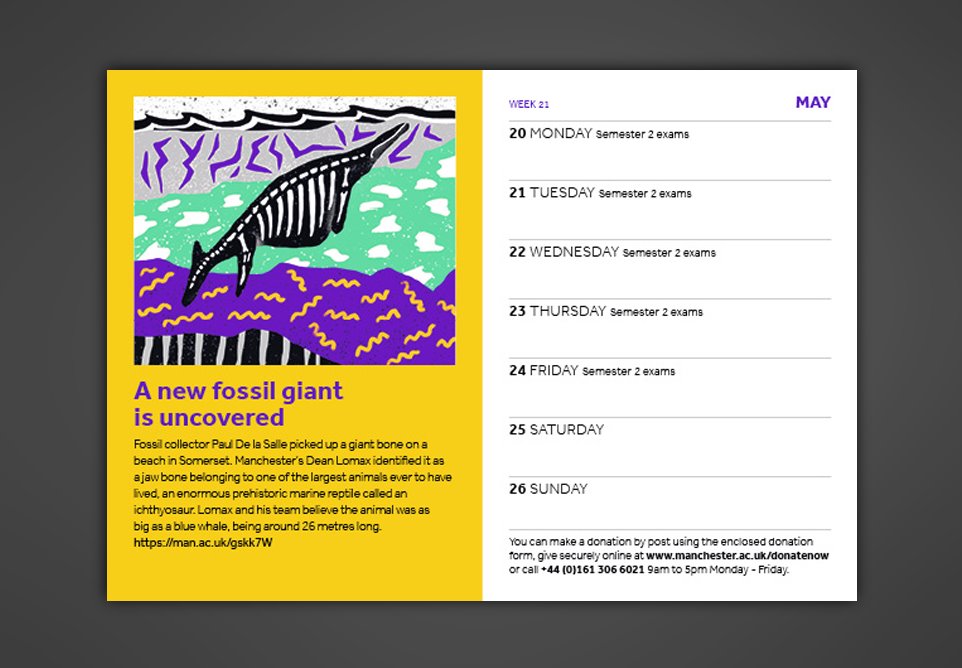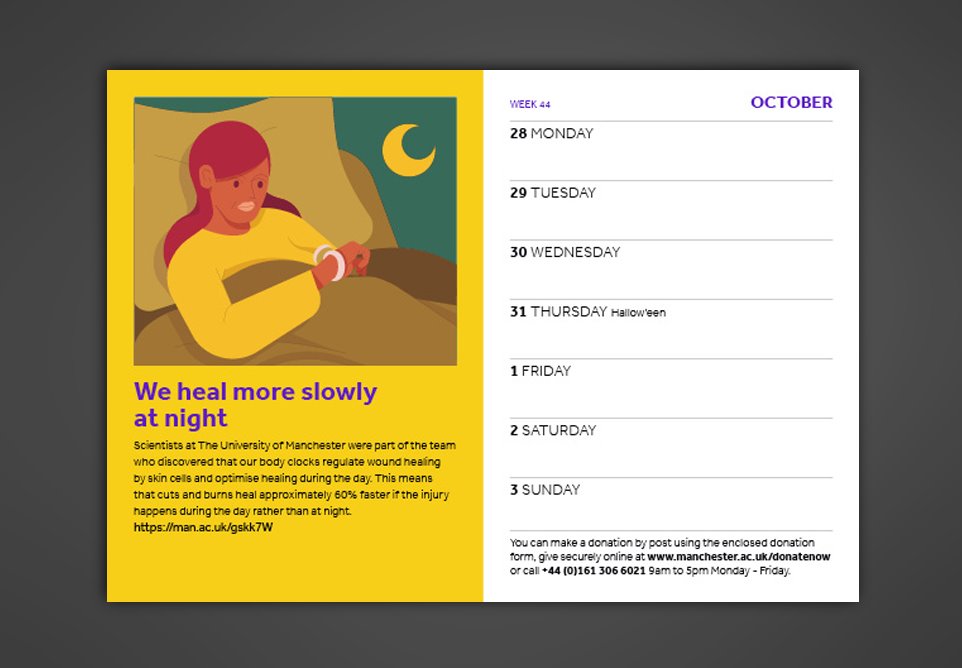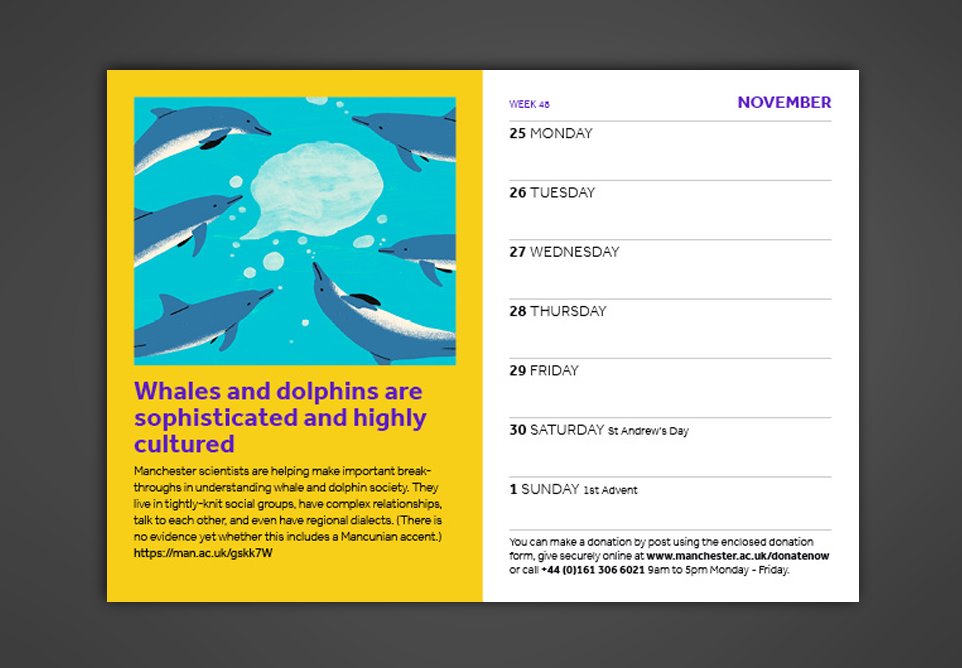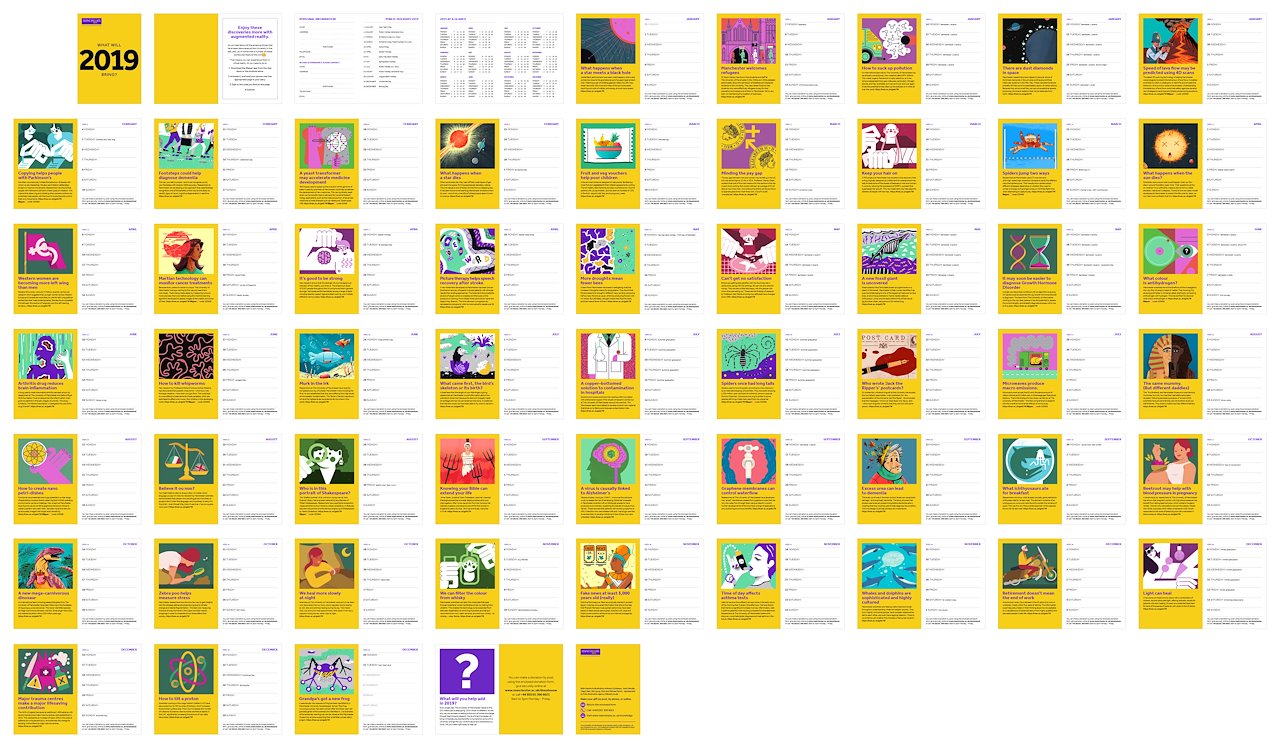 Most University fundraising communications concern themselves mainly with the needs of the institution that produced them. This means they sometimes have little practical value for the audience who receive them. As a result, they're often skim-read and left on a coffee table until they are finally recycled.
We wanted to create a communication that would give University of Manchester alumni something genuinely useful. It's part of our attempt to produce what we like to call 'invisible fundraising' – communications that are so useful to the recipient that they are not considered as marketing at all. Far from being left on a coffee table, the strongest of these can actually become part of the recipient's everyday life.
We chose this approach because we know from research and experience that alumni want to feel like they're still a real part of the University – that they're one of the team – and that they really appreciate hearing about the latest research.
Our solution was to combine invisible fundraising with a research update for 2018 in the form of a unique University of Manchester diary; '53 things we know now that we didn't know in 2018'. As might be imagined, it tells the story of 53 pieces of research that have been completed at the University of Manchester in the last year.
We chose a week-to-view format, with a short case study on the left-hand page, supported by a URL where the reader could find more information, and make a donation.
Each case study was accompanied by a specially commissioned illustration.
The illustrations serve another purpose too – hold a mobile phone over them and each takes you to a world of augmented reality through the Blippar app. Harnessing the power of the latest technology in this way also enables us to communicate that the University of Manchester is continuing to lead the way.
All in all this approach allowed us to give alumni a reminder both of the great work that is going on at the University – work they have helped to fund – that they will carry with them and use every single day of the year.
Our letter created a picture of Manchester in the rain that would draw the reader in – harnessing the power of nostalgia to engage our alumni. We then led on to a piece of cutting-edge research used as an example of the kind of work that needs funding from alumni to deliver its full benefits. We focussed on the personal story of one young researcher, because we know that 'people give to people' and not to institutions.
It puts a permanent reminder of their connection into their pocket or bag. And every time they make a date or check a date, that relationship will be reinforced.
---
Role Creative director, art director

For The University of Manchester

Date December 2018

Type Direct Mail